Our Meats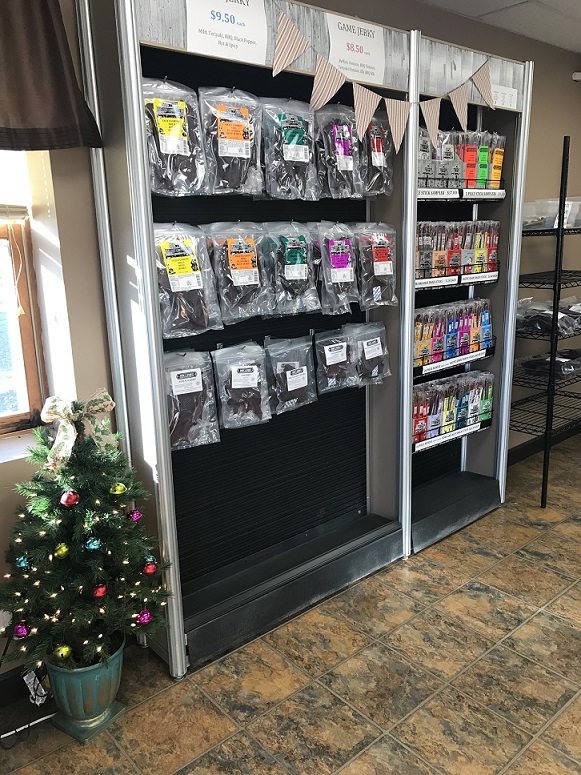 Some things in life just don't get any better. One of those things is smoked meat and quality game-meat processing. John's Elgin Market smokes venison, beef, elk, buffalo, kangaroo, alligator, feral pig, and other exotic meats.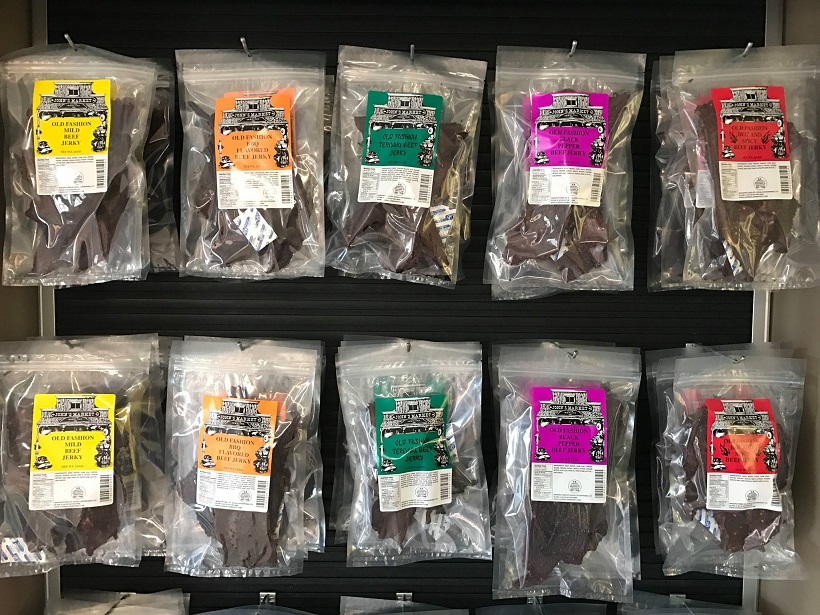 We create amazing jerky snacks and past-time foods such as our snack sticks, smoked venison sausage, jerky bags, and other meat products.
When you do something as long as we have been doing it, chances are you are doing something right. When hunters, outdoorsmen, meat-lovers, and those looking to extend their taste-buds a bit think jerky and game meat, they think John's Elgin Market.
If you are looking for venison sticks, venison jerky, smoked summer sausage, spicy venison sticks, mild venison sticks, beef jerky, kangaroo sticks, elk sticks, elk jerky, boar sticks, boar jerky, or a host of any other wild and exotic game meat in neat flavors, look no further than John's Elgin Market.
Browse our online jerky store to see our full line up of meat sticks, bags of jerky, sausages, or boxed products. Our meats are all 100% USDA approved and legal to ship nationwide.
Looking for something to cook yourself? We also have a wide variety of game & exotic meats that we sell frozen for you to prepare however you'd like. Venison, elk & buffalo steaks, roasts, chops and ground is something we always try and have in stock. If you are looking for something specific, I'd call ahead. We also carry alligator tail meat, quail and whole pheasants. All of this is available in our retail store and unforunately, we do not ship any of this. So come and see us!